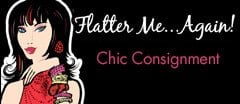 Flatter Me. . . Again! Recycled Riches & Fashion
(714) 283-2606
5753 East Santa Ana Canyon Road
Anaheim Hills, California 92807
Hours:
Monday: 10 AM - 4PM
Tuesday: 10 AM - 6:30 PM
Wednesday: 10 AM - 6:30 PM
Thursday: 10 AM - 6:30 PM
Friday: 10 AM - 6:30PM
Saturday: 10 AM - 5 PM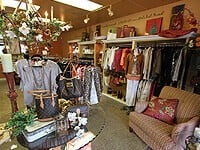 Known for our outstanding selection of Luxury & Designer Handbags arriving daily! Consign YOUR Designer Handbag priced at $399.00 or more and receive 60% to 70% of the Profit!
This just in!
Always Authentic
View 31 more recent arrivals
Our Beautiful Chic, Stylish Boutique is a of Fashion Forward~Trendy Designer and Brand Name Labels. Known for our tremendous selection of DESIGNER HANDBAGs including Louis Vuitton, Chanel, Gucci, Tory Burch, Kate Spade,.Designer Shoes, Clothing Selections from XS-XL. New Merchandise Arriving Daily!!
Hours:
Monday: 10 AM - 4PM
Tuesday: 10 AM - 6:30 PM
Wednesday: 10 AM - 6:30 PM
Thursday: 10 AM - 6:30 PM
Friday: 10 AM - 6:30PM
Saturday: 10 AM - 5 PM
More Womens Consignment Shops