Discover 5 consignment, antique, vintage, collectible, boutique and other unique resale shops in Wisconsin.
2520 East Capitol Drive
Shorewood, WI
Since 1972 we have been specializing in the appraisal and/or selling of furnishings when a home or apartment is being vacated. We also have a consignment shop where items can be sold if there is not enough to sell from the home.
Furniture Consignment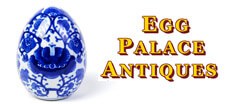 4263 North Prairie View Road
Chippewa Falls, WI
We have a great selection of antiques & collectibles in our new shop that we have been collecting for over 25 years. We're sure that our bright, clean and handicapped accessible antique shop will become your first choice in Western Wisconsin for all your antiques, collectibles, replacements and gifts.
Antique
2205 Calhoun Road
Brookfield, WI
Elite Repeat has earned the reputation of consigning only the best fashion has to offer.
Womens Consignment
W62 N556 Washington Avenue
Cedarburg, WI
We specialize in consigned interiors (furniture, accessories, artwork, etc.), but we also sell new upholstery, accessories, lamps, art, window treatments and design services.
Furniture Consignment
6676 Odana Road
Madison, WI
You'll find gold jewelry, furs, estate jewelry, clothing, shoes furniture and home accessories.
Womens Consignment