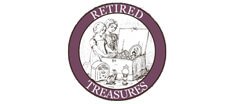 Retired Treasures
(509) 325-3949
2824 North Ruby
Spokane , Washington 99207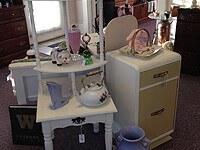 Retired Treasures, located in a charming 1901 house with five nicely displayed rooms. Arrayed in these interesting and comfortable spaces live a variety of collectible items and furniture waiting to help decorate your home.
In our retirement, we hoped to continue enjoying our love of collecting. Houses, attics, barns and garages would only hold so much and our ancestors and families had passed on so many treasures.

It became apparent that a special place was needed to share and make public these wonders and the creative ideas which they engendered.

Thus, arising in 2006 from the dream and hope of two sisters, Retired Treasures took shape in the form of a 1901 turn-of-the century home which we lovingly refurbished over the period of a year. In 2007 the doors were opened to this cozy and inviting shop.
More Spokane Antique Shops