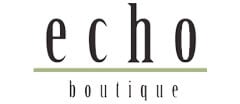 Echo Boutique
(509) 747-0890
176 South Howard Street, Suite A
Spokane, Washington 99201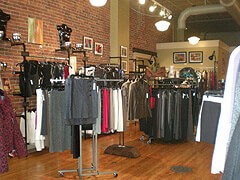 Womens' resale never looked so good! Find the best quality pre-owned clothing and accessories as well as local artisan jewelry. Living green and loving it!
Your Wardrobe for Work and Play. The consignment boutique that changes every day with fun and funky fashion as well as designer classics for value conscious, fashionable women. Proudly supporting local artisans' finely crafted jewelry, art and accessories.

Find quality new and gently worn ladies' apparel and accessories at echo boutique. Enjoy the affordable and flattering wardrobe selection in a friendly atmosphere.
More Spokane Womens Consignment Shops