Discover the best womens fashion consignment stores in Bellingham, Washington.
1740 La Bouty Drive Suite #8
Ferndale, WA
Ferndale's family-friendly, affordable clothing store. Designer items at discount prices. New merchandise & quality consignment.
Womens Consignment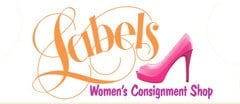 3927 Northwest Avenue
Bellingham, WA
Housewares, home décor, women's clothing of all sizes (including BRAND NEW name brand PLUS size clothing at reasonable prices) and accessories!
Womens Consignment
193 Telegraph Road
Bellingham, WA
specializing in selling pre-owned contemporary clothing, shoes, accessories, and small housewares.
Womens Consignment
910 Harris Avenue #107
Bellingham, WA
Our goal is to sell your items for the best price possible while still giving the buyers a great deal. We try to take better quality items and designer clothes. If you have more expensive tastes this is the place to consign.
Womens Consignment
1905 James Street
Bellingham, WA
We specializes in women's casual, business and evening wear.
Womens Consignment
View more consignment, antique, vintage, collectible, and resale stores: