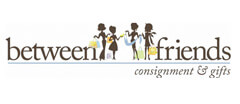 Between Friends Consignment & Gifts
(425) 455-0343
137 106th Avenue NE
Bellevie, Washington 98004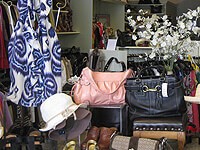 We have a vast inventory of high end, gently used, designer labels. Everything you need to complete your style including shoes, accessories and handbags!
Jill started as a passion to find that special something for your dearest friends. Jill has always loved to help people and has always enjoyed the relationships of people. Starting at Nordstrom and working her way up, Jill always strived to bring customer attention and focus to helping people find what they are looking for, from that special outfit to that one piece that tells someone you care.

After many years working for Nordstrom, Jill ventured on to her own to start her Designers Consignment Boutique in Kirkland, Washington.

With her little shop came reward and appreciation from each and every customer. She spent seven years as the owner before deciding to be a stay at home Mom. Jill spent many rewarding years volunteering at Clyde Hill Elementary putting that same special touch into serving each and every individual running the school yearbook and serving as the troop leader. Finding that passion for seeing someone light up was never lost. After the kids were grown to fend for themselves, Jill looked to find something to foster that love for design, fashion and helping others.

Between Friends Consignment & Gifts was born. With the help from many of her dear friends, Jill decided to jump back into the world of business.

Opening a consignment shop in Bellevue's shopping Mecca seemed daunting, but with the economic readjusting of how consumers spend and the years proceeding, it just seemed like a perfect fit.
More Bellevue - Redmond - Kirkland Womens Consignment Shops