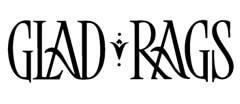 Glad Rags Boutique
(434) 979-1816
1923 Commonwealth Drive
Charlottesville, Virginia 22901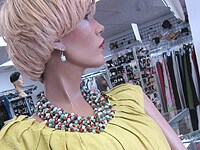 A unique consignment shop featuring hard-to-find, one-of-a-kind, vintage clothing and jewelry. As well as the latest must have fashions. Specializing in women's clothes, shoes, hats, hand bags and jewelry.
Since 1991, Glad Rags Consignment Boutique has been serving dedicated clients and consignors.

Our selection features a great variety of ladies' clothing and accessories: from vintage to contemporary, from funky to couture; designer jeans, great shoes, hand bags, jewelry, and even more jewelry (probably the best collection in town, including fine jewelry, estate pieces, vintage designer costume and just-for-fun glitter).
More Virginia Womens Consignment Shops
Womens Consignment

New to You

Falls Church, Virginia