Discover 2 furniture consignment stores in Virginia.
4926 Einsenhower Avenue
Alexandria, VA
Curators of Pre-owned Fine Furniture & Home Accessories. Over 5,000 Square Feet of Showroom Filled With Quality Designer Merchandise and One-of-Kind Objects & Artifacts.
Furniture Consignment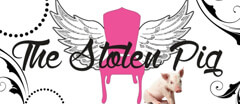 3463 West Cary Street
Richmond, VA
The Stolen Pig boasts a creatively eclectic blend of Painted Furniture, Consignments for the Home, Wickedly Talently Local Artists & Vendor Spaces.
Furniture Consignment