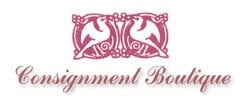 Consignment Boutique
(703) 281-0759
141 - A Church Street, Northwest
Vienna, Virginia 22180
Hours:
Monday - Friday: 10 AM - 6 PM
Saturday: 10 AM - 5 PM
Sunday: Closed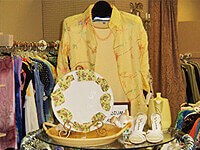 Consignment Boutique - located in Vienna, Virginia. We sell clothing, jewelry, women's collectibles, designer labels, handbags, decorative houseware items, framed art, giftware china and crystal.
Welcome to Consignment Boutique located in the heart of Vienna, Virginia in Fairfax County.

The shop is a family owned business that has been accommodating customers' clothing and accessory needs in the Vienna area for the last 25 years. Stop by today and check our great selection of both designer and moderate labels. We carry women's apparel, fashion accessories, handbags, shoes, jewelry, home décor accessories and much more.

Consignment Boutique can be a treasure hunt for some while it is like therapy for others. The shop provides a helpful, friendly staff, along with attractive and creative displays. This is the main reason that they have had so many repeat customers over the years. The store is very well lit and has lots of natural light coming in.

Check out what customers are saying about Consignment Boutique…

"prices are very reasonable"
"quality items in excellent condition, friendly atmosphere"
"a great meeting place for friends"
"it's my favorite Consignment Shop"

Once you arrive at our address, you will find our entrance in the rear of the building. Hope to see you soon!
Hours:
Monday - Friday: 10 AM - 6 PM
Saturday: 10 AM - 5 PM
Sunday: Closed
More Virginia Womens Consignment Shops
Womens Consignment

New to You

Falls Church, Virginia