Discover 3 antique stores in Utah.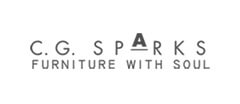 454 South 500 West
Salt Lake City, UT
Furniture with soul. Antiques from India, Tibet and Nepal as well as fine rugs.
Antique
95 South Main Street
Beaver, UT
Antique and Vintage lamps. Vintage clothing. Paintings, art works, and crafts.
Antique
440 South State Street
Orem, UT
Flowers, Plants, Estate Jewelry, Designer Jewelry, Native American Jewelry, Photo Charms & Chains, Antique collectibles, Shabby Chic Decor, Holiday Decor, and so much more!
Antique