Discover the best consignment, antique, vintage, collectible, boutique and and other unique resale shops in Salt Lake City, Utah.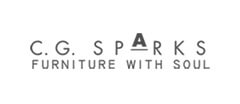 454 South 500 West
Salt Lake City, UT
Furniture with soul. Antiques from India, Tibet and Nepal as well as fine rugs.
Antique
1019 East 2100 South
Salt Lake City, UT
Consignment goods as well as national furniture brands, including floor samples from local show houses. Also Asian imports.
Furniture Consignment
571 West 2600 South
Bountiful, UT
Vintage Sales and Wedding Rentals.
Vintage
75 East 500 South
Bountiful, UT
Lost and Found Thrift showcases everything from furniture to fill your home (new and used, shabby chic to antique); and home décor accessories (vintage to new); as well as gifts for everyone on your list.
Vintage
3355 South Highland Drive
Salt Lake City, UT
Utah's #1 designer consignment store. Name Droppers offers the latest in fashion, style and value, with a concentration on like new condition and current styles. Name Droppers has been Voted "Best of Salt Lake" for the past 4 years.
Womens Consignment
207 East Broadway
Salt Lake City, UT
NOW & AGAIN is Downtown Salt Lake City's hippest consignment shop featuring RETRO, VINTAGE, ANTIQUE and MID CENTURY MODERN furniture, home furnishings, decor, art and accessories.
Furniture Consignment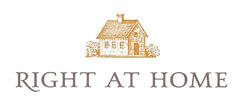 1370 South 2100 East
Salt Lake City, UT
Right At Home is an "upscale resale" consignment shop. We specialize in furniture, antiques and home accessories. We offer excellent customer service. Stop by and shop often. Our inventory changes daily.
Furniture Consignment
179 East Broadway
Salt Lake City, UT
Vintage modern furniture. Specializing in Danish modern.
Vintage
6300 Sage Wood Drive Suite D
Park City, UT
Along side the wonderful selection of quality consignment furniture Tressa's also offers new home accessories and lamps as well as original artwork, jewelry, dog and cat beds.
Furniture Consignment
1305 S 900 E
Salt Lake City, UT
A place where community and friends can come share, exchange, treasure hunt, create and learn, all in the name of style and fashion.
Resale