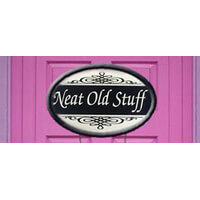 Neat Old Stuff
(509) 536-6390
222 South Bernard Street
Spokane
Neat Old Stuff is filled with romantic antiques both shabby and chic, vintage lovelies and clothing for the bohemian chic.
A Funky Diva Boutique!

We have plenty of previously loved clothing in several styles, periods and sizes including "divas in training" to "opera diva" to name a few.

As you enter our facility, you are embraced by all things pink. Neat Old Stuff is a wonderland where pink is not just a color -- but an attitude.

We're fierce about being in touch with your feminine side and rejoice in the power of women! The retail store also offers a limited selection of merchandise for the gentlemen who adore us.
More Washington Vintage Shops