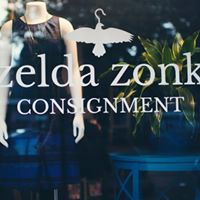 Zelda Zonk Consignment
(206) 932-0961
2210 California SW
Seattle, WA 98116
Zelda Zonk Consignment is an upscale neighborhood boutique that consigns and sells name brand clothing, shoes, handbags and accessories for women. We sell high quality and current pieces that are either new or very gently loved.
Zelda Zonk is a consignment boutique for contemporary and designer clothing, shoes, handbags, and accessories.

We don't brand discriminate so we've got everything from Giorgio Armani and Burberry to Zara and H&M. We take in an average of 50 consigned items five days per week so there's always something new to find!
More Washington Womens Consignment Shops