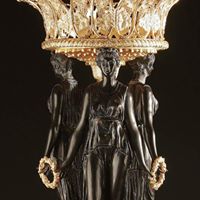 Raritet Antique Gallery
(512) 474-8777
1009 West 6th Street, Suite 101
Austin, TX 78703
Raritet Antique Gallery offers a unique collection of rare, decorative European antiques, including museum quality pieces.
The Gallery's selection includes: marble and bronze clocks, candelabras, famous Meissen porcelain, unique hand painted dinner and dessert services, malachite and bronze pieces, busts, figural groups and much more.

Our antiques are carefully selected for their unique beauty and value and will be a brilliant addition to anyone's collection. Interior decorators are sure to find a piece to make a marvelous impression in any room in the home or office.