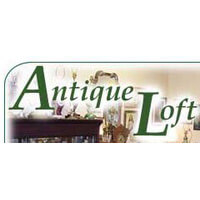 The Antique Loft
(412) 835-3246 x135
528 Trax Road
Finleyville, PA 15332
Hours:
Daily: 10 AM - 5 PM
Antique and collectible co-op consisting of 20 experienced dealers. We are located at historic Trax Farms. Our customers tell us this is the nicest shop in the area and our prices are most reasonable.
Everyone Is Talking About The Antique Loft! Located in the historical Trax Farms, the Antique Loft has a wide array of unique and interesting antiques. Our reputation is one of quality, new selections daily and service. Our goal is to make you feel happy!!!

Here are just a few of the antiques and collectibles we feature...

Quilts, primitives, retro, vintage designer clothes, shoes and hats. Miniatures, costume jewelry, glassware, coverlets, old books, post cards, stock certificates, linens, kitchen gadgets, the list goes on. Stop in today and register for a gift basket of treasures from each of our 18 vendors.

Come in for the thrill of the hunt and the rush of the find.
Hours:
Daily: 10 AM - 5 PM
More Pennsylvania Antique Shops