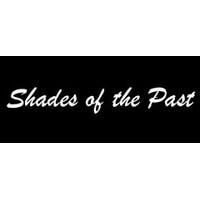 Shades of the Past
(954) 829-3726
2360 Wilton Drive
Fort Lauderdale, FL 33305
Hours:
Wednesday - Sunday: Noon - 5 pm
Or by appointment
Specializing in antique and vintage lighting. We also carry a full line of antiques, art, furniture and decorative accessories for your home. Stop in to see our eclectic mix for all tastes from 19th to mid-century modern.
We have been known in the South Florida Antique business for over 25 years and auctioning on Ebay for 11 years since NOVEMBER 7, 1997 with over 1,100 positive feedbacks and no negatives.

We are lighting specialist and when we sell chandeliers, sconces, lamps etc., you can be assured that they work and are all intact. You will not receive a chandelier from us missing crystals or a lamp needing to be rewired. Our lighting is restored to original and ready to plug in. We do not sell reproductions. Our lighting is vintage as are the other items we sell. Most of our merchandise is 'one of a kind'. If you have a question about any of out items we will be glad to provide a speedy reply via email or phone. Selling antiques is our business and our only business.

Our satisfied customers do a repeat business with us; and we pride ourselves in bringing to you traditional as well as the unique and unusual. During this time we have strived to provide the highest quality items priced right, combined with excellent service in packaging and delivery. Our line of merchandise is extremely varied to meet a diversity of tastes.

OUR NEW STORE JUST OPENED IN FORT LAUDERDALE/WILTON MANORS AT 2360 WILTON DRIVE, COME PAY US A VISIT.

We are also located in one of the largest Antique Malls in the country and are known for our lighting accessories, with a large selection of chandeliers, lamps, sconces, oriental, etc...As well as a nice selection of deco, 50's and 60's items.
Hours:
Wednesday - Sunday: Noon - 5 pm
Or by appointment
More Florida Antique Shops