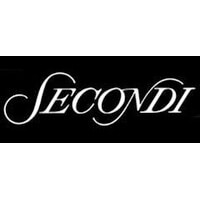 Secondi
(202) 667-1122
1702 Connecticut Avenue NW
District of Columbia, DC 20009
Hours:
Monday - Tuesday: 11AM - 6PM
Wednesday - Friday: 11AM - 7PM
Saturday: 11AM - 6PM
Sunday: 1PM - 5PM
Washingtonian Magazine calls Secondi "Best for Trendy Girls..this cute, sunny boutique is more like a hip girlfriend's closet than a grandma's attic." Labels include: Louis Vuitton, Gucci, Diesel, Sevens, St Johns, Marc Jacobs,Burberry, Citizens,Lilly
Open for business since 1986, Secondi is now located in the heart of D.C. in Dupont Circle. Our store is a sunny and spacious meeting place for women all over Washington, D.C., as well as the many who frequently travel here. Our apparel is as good as new and represents both the latest trends and the most sought-after classics. Secondi has something for everyone--whether you are a Chanel or Vuitton collector, an urban professional, a trendsetting teen, or a mother on the go.

Secondi hosts seasonal sales in February and August, during which you'll find designer labels at rock bottom prices. Our dedicated staff includes several members who have been with the store over ten years. Our staff, our great location, our loyal consigners, and our first-rate selection makes Secondi a warm, intimate annex where you can find everything you need to look your best-at a reasonable price!

Come and see us now!
Hours:
Monday - Tuesday: 11AM - 6PM
Wednesday - Friday: 11AM - 7PM
Saturday: 11AM - 6PM
Sunday: 1PM - 5PM
More Washington DC Womens Consignment Shops
Womens Consignment

Secondi

District of Columbia, DC

Washingtonian Magazine calls Secondi "Best for Trendy Girls..this cute, sunny boutique is more like a hip girlfriend's closet than a grandma's attic." Labels include: Louis Vuitton, Gucci, Diesel, Sevens, St Johns, Marc Jacobs,Burberry, Citizens,Lilly