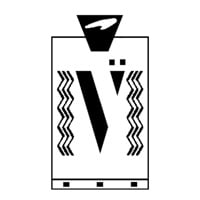 Vintage Modern
(415) 861-8162
150 Valencia Street
San Francisco, CA 94103
Vintage shop focusing on modern 20th-century furniture, carpets & decorative objects.
Tom & Josie Lennon have bought & sold collectibles for over 25 years. They opened Vintage Modern in 1988 and have established themselves as one of the premiere stores for modern design in San Francisco. The Lennon's are pleased to extend their guarantee of good value from their internet store .

Vintage Modern offers a constantly changing, high quality collection of vintage objects of modern design including furniture, lighting, collectible glass, ceramics, metal ware and jewelry.

We pride ourselves in giving the public high value for a good price. There is something for everyone at Vintage Modern, from the sophisticated collector to the bargain hunter.

We buy and sell single objects to entire estates.

If you have items or collections for sale, please contact.

We offer our services as Estate Liquidators; our services encompass a broad range of needs, from managing the sale and disposition of complete households, to locating the best buyer for a few treasures.
More California Vintage Shops
Vintage

Static Vintage

San Francisco, CA

Vintage to modern clothing, shoes, accessories and furniture. While the store carries a wide selection of everyday wear vintage, it also carries higher end vintage designer pieces and accessories.
Vintage

Swellegant Vintage Clothing

Newport Beach, CA

We have 1500 square feet of clothing, shoes and accessories from the 1940s to the 1980s.
Vintage

Boomerang for Modern

San Diego, CA

Since 1985, San Diego's Boomerang for modern has represented the best in well-designed furnishings from the mid 20th Century, featuring an ever-changing selection of quality vintage pieces from America, Scandinavia and Europe.