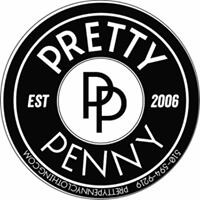 Pretty Penny
(510) 594-9219
5488 College Avenue
Oakland, CA 94618
We live, love and breathe vintage clothing and accessories. Our vintage clothing is at least 20 years old.
We do our best to find the most amazing pieces in the best possible condition. Our vintage clothing is at least 20 years old and we even have some items from the 1940's and earlier. Normal wear and tear should be expected, but we study each piece to make sure all the items we list on etsy are the best we can find. All sales are final and there are no returns.
More California Vintage Shops
Vintage

Static Vintage

San Francisco, CA

Vintage to modern clothing, shoes, accessories and furniture. While the store carries a wide selection of everyday wear vintage, it also carries higher end vintage designer pieces and accessories.
Vintage

Swellegant Vintage Clothing

Newport Beach, CA

We have 1500 square feet of clothing, shoes and accessories from the 1940s to the 1980s.
Vintage

Boomerang for Modern

San Diego, CA

Since 1985, San Diego's Boomerang for modern has represented the best in well-designed furnishings from the mid 20th Century, featuring an ever-changing selection of quality vintage pieces from America, Scandinavia and Europe.