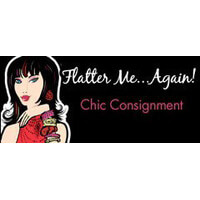 Flatter Me. . . Again! Chic Consignment
(714) 283-2606
5753 East Santa Ana Canyon Road
Anaheim Hills, California 92807
Hours:
Monday: 10 AM - 5 PM
Tuesday: 10 AM - 6:30 PM
Wednesday: 10 AM - 7:00 PM
Thursday: 10 AM - 7:00 PM
Friday: 10 AM - 7:00PM
Saturday: 10 AM - 6:30PM
Sunday: 11:30 AM - 4 PM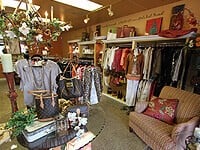 Known for our Outstanding Selection of Authentic Designer Handbags arriving Daily! Consign YOUR Designer Handbag priced at $399.00 or more and receive 60%- 70% of the Profit!
This just in!
CURRENT IN BOUTIQUE! Like-New Condition.
Medium
View more recent arrivals
Our Beautiful Chic, Stylish Boutique is a Revolving Closet of Fashion Forward~Trendy Designer and Brand Name Labels. Known for our tremendous selection of Authentic DESIGNER HANDBAGs including Louis Vuitton, Chanel, Gucci, Burberry, YSL...Tory Burch, Kate Spade...
Designer Shoes, and Fabulous Clothing Selections from XS-XL. New Merchandise Arriving Daily!!
Hours:
Monday: 10 AM - 5 PM
Tuesday: 10 AM - 6:30 PM
Wednesday: 10 AM - 7:00 PM
Thursday: 10 AM - 7:00 PM
Friday: 10 AM - 7:00PM
Saturday: 10 AM - 6:30PM
Sunday: 11:30 AM - 4 PM
More California Womens Consignment Shops