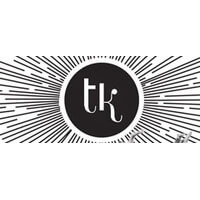 Top Knot Vintage Boutique
(323) 456-6491
1583 Colorado Blvd.
Los Angeles, CA 90041
A modern boutique with vintage-inspired fashion. Check out this curated collection of one-of-a-kind pieces for your closet.
From punk rock to ethereal gypsy to Halston disco womenswear outfits to men's vintage tees, jackets, jeans and everything in between, we've got your personalized standout style covered. Professional outfitmaker with 20+ years experience in styling, designing, buying, merchandising chops and more.
More California Vintage Shops
Vintage

Static Vintage

San Francisco, CA

Vintage to modern clothing, shoes, accessories and furniture. While the store carries a wide selection of everyday wear vintage, it also carries higher end vintage designer pieces and accessories.
Vintage

Swellegant Vintage Clothing

Newport Beach, CA

We have 1500 square feet of clothing, shoes and accessories from the 1940s to the 1980s.
Vintage

Boomerang for Modern

San Diego, CA

Since 1985, San Diego's Boomerang for modern has represented the best in well-designed furnishings from the mid 20th Century, featuring an ever-changing selection of quality vintage pieces from America, Scandinavia and Europe.