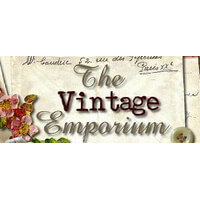 Vintage Emporium
(562) 988-8460
3423 Orange Avenue
Long Beach, CA 90807
The goal and mission statement of the Vintage Emporium is to offer unique, one of a kind merchandise at affordable prices. Each and every piece in the shop is carefully chosen and handpicked.
The Vintage Emporium is a quaint gift shop located in the Historic California Heights area of Long Beach. We are a cozy pocket filled with unique vintage treasures displaying their years in style rather than wear.

In addition to our vintage estate sale and flea market finds, we support local artists and all proceeds from these sales go directly to the artist. We offer complementary gift wrapping on jewelry items and strive to be your one stop shop for that perfect gift for that special person.

If you are looking for that perfect accent piece to finish off a room in your home, or a gift for someone special, the Vintage Emporium has something for everyone.
More California Vintage Shops
Vintage

Meow Vintage

Long Beach, CA

MEOW is a vintage shopper's paradise. Our 1800 square foot store is filled with mint condition vintage wear. We specialize in "dead stock" original apparel and accessories from the 1940s to the 1980s.