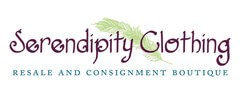 Serendipity Clothing - Resale and Consignment Boutique
(210) 490-2232
19141 Stone Oak Parkway
San Antonio, Texas 78258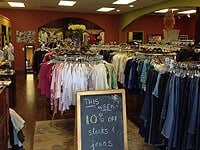 Serendipity Clothing is a resale and consignment boutique with personality!
At Serendipity Clothing, you'll find the atmosphere eclectic, vibrant and uplifting. We want you to feel welcomed and your shopping experience to feel personal and perfect. You will be impressed with the cleanliness, prices, quality and variety we offer!

Don't miss our "shoe room" – an entire room devoted to shoes!

We have a junior section and carry items up through plus sizes.
More San Antonio Womens Consignment Shops