Discover the best vintage and retro shops in Houston, Texas.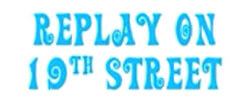 373 West 19th Street
Houston, TX
REPLAY On 19th Street is a vintage paradise in Houston, Texas. Our shop is filled with retro jewelry, authentic vintage clothing, fashion accessories & home decor items from the 1920's-1980's. We love dressing clients for theme parties!
Vintage
View more consignment, antique, vintage, collectible, and resale stores: