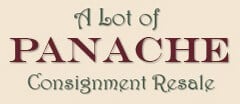 A Lot of Panache
(281) 333-2967
18339 Egret Bay Blvd.
Webster, Texas 77058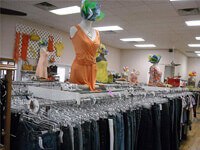 High scale, designer women's clothing and accessories including designer purses, handbags, shoes, and jewelery.
A Lot of Panache is a resale boutique selling just about anything wearable by a lady.

We are an upscale, designer, woman's boutique. We specialize in high quality, gently used clothing, purses, shoes, and jewelry. A lot of Panache is the oldest and largest women's consignment resale shop in the Bay Area.
More Houston Womens Consignment Shops