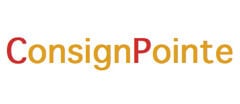 ConsignPointe
(901) 384-9555
6761 Stage Road
Bartlett, Tennessee 38134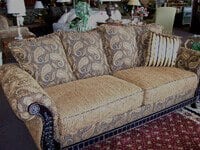 You'll enjoy browsing over 9,000 square feet of new & "gently used" furniture, home accessories, antiques, jewelry, and collectibles.
We purchased ConsignPointe on January 1, 2009. It was previously owned by Skip & Maria Betts. The Betts family opened ConsignPointe in the fall of 2004. Since purchasing the store, my husband and I have worked hard to bring into reality our own vision of ConsignPointe. We have changed the color scheme, up-scaled the merchandise, and added a line of new furniture to meet our customer's needs.

Our little family enterprise would not have been possible without the support of our family. A special thanks is given to my knowledgeable husband. In addition to our family, we want to take this opportunity to thank all of our consignors and booth vendors. Without them our store would not be possible.

We are dedicated to our concept of a friendly store that provides excellent service. We are always looking for ways to improve the ConsignPoint experience. Our inventory changes daily with arrivals from homes in Bartlett, Germantown, Collierville, and surrounding areas. ConsignPointe is known for offering high end furniture, but we also attract many unusual estate items. You will find styles from quality antique to high tech modern, from contemporary to traditional. We look forward to serving Bartlett and the Mid-South area for many years to come.
More Tennessee Furniture Consignment Shops