Discover 4 furniture consignment stores in Pennsylvania.
4001 Main Street
Philadelphia, PA
We carry housewares of every style and finish for every room in the house. We live up to our tag-line, "Where design comes to life, AGAIN"
Furniture Consignment
100 Broughton Road
Bethel Park, PA
Home & Office Consignment Gallery sells pre-owned furniture, furnishings, equipment and specialty items for both the home and office.
Furniture Consignment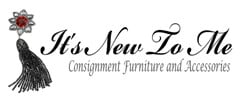 522 Valley Brook Road
Venetia, PA
Up scale furniture and accessories. We carry brand names such as: Henredon, Drexel, Ethan Allen, Thomsville, Harden, Stickley, Perlora, American Leather, Key City, Waterford, Lenox, Wedgewood, Royal Daulton, Johnson Brothers.
Furniture Consignment
8219 germantown ave
philadelphia, PA
As always, our purpose is to provide the greater Philadelphia area with consignment furniture & home decorating items for a variety of tastes & preferences at prices everyone can afford. We love to see things get a second life, that's why we do what we do.
Furniture Consignment