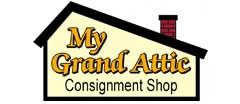 My Grand Attic
(845) 238-2404
30 Millpond Pkwy
Monroe, New York 10950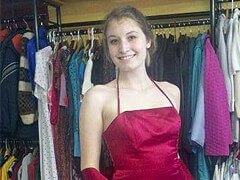 A unique selection of women's consignment fashions, home furnishings, and unique antique finds.
We are the best consignment store in the Mid-Hudson. We offer to all great every day deals, good quality and a special attention. We have brand new clothing and some barely used ones. Bringing our unique strengths to the company, we're able to produce the best luxury consignment experience.

We have household items in an excellent condition for a great price! Furniture, General Merchandise, Antiques and more. Come and visit us.

The beatiful town of Monroe is home to the original "Velveeta Cheese factory", located in the Village of Monroe. It stands as a historic landmark as the small building that started the now highly popular "cheese food". Our display, and office occupy the middle floor of that Historic Monroe Velveeta Cheese Factory. We are just down the street from the Monroe Library right next to the recently opened Monroe 6 Cinemas.
More Hudson Valley Womens Consignment Shops