Discover the best consignment, antique, vintage, collectible, boutique and and other unique resale shops in Hudson Valley, New York.
78 Brookside Ave
Chester, NY
Kiddie Go Round is a Children's Resale and Consignment Store. All of the items that we carry are either new with tags or very gently used.
Childrens Consignment
1629 Route 44
Pleasant Valley, NY
Past 'n' Perfect offers a diversified collection of accessories and jewelry to compliment any style. With designer labels such as Armani, Chanel, Coach, Dooney & Burke, DKNY, Ralph Lauren, Louis Vuitton, Prada and Fendi, it's worth the trip from anywhere!
Womens Consignment
184 Harris Road
Bedford Hills, NY
The Ultimate Consignment Destination for women's high end designer items.
Womens Consignment
11 West Street
Warwick, NY
Reclaimed is an Earth Friendly Consignment Boutique where you can Recycle Reuse & Restyle Couture Clothing & Accessories for women of all ages.
Womens Consignment
26 Ronald Reagan Boulevard
Warwick, NY
We are one of the area's best boutiques for smart shoppers for "The biggest names, the latest styles, and the best prices!" We only accept fabulous, clean and current clothing and accessories.
Womens Consignment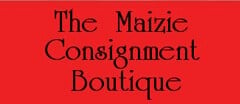 511 Central Park Avenue
Scarsdale, NY
One of Westchester's top designer consignment shops. We carry a wide range of all types of woman's clothing and accessories.
Womens Consignment
297 Bedford Road
Bedford Hills, NY
Vintage is a California style boutique which carries unusual clothing pieces, featuring cocktail and evening dress, from film, television, red carpet, runway and celebrity homes.
Vintage
View more consignment, antique, vintage, collectible, and resale stores: