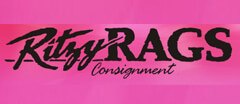 Ritzy Rags Consignment
(716) 634-6858
4060 Union Road
Cheetowaga, New York 14225
Hours:
Monday: 12 Noon - 5 PM (Sept - May)
Tuesday - Wednesday: 10 AM - 6 PM
Thursday: 10 AM - 8 PM
Friday: 10 AM - 6 PM
Saturday: 11 AM - 5 PM
Sunday: Closed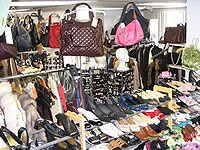 The ultimate shopping experiance is found at Ritzy Rags, an extraordinary upscale consignment boutique for men and women. You'll find something for every occasion from casual to evening wear.
There is an amazing range of styles, from vintage to contemporary. Items include designer handbags, leathers, hats, furs, shoes, not to mention the terrific selection of jewelry.

We are especially proud of our one-of-a-kind vintage pieces that can be transformed into today's wardrobes!
Hours:
Monday: 12 Noon - 5 PM (Sept - May)
Tuesday - Wednesday: 10 AM - 6 PM
Thursday: 10 AM - 8 PM
Friday: 10 AM - 6 PM
Saturday: 11 AM - 5 PM
Sunday: Closed
More Buffalo Womens Consignment Shops