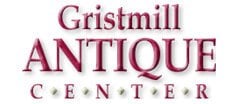 Gristmill Antique Center
(518) 663-5115
2250 State Route 7
Troy, New York 12180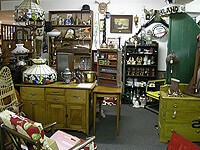 The Gristmill Antique Center showcases late 19th century to mid-20th century furnishings and home goods, glassware, jewelry, collectibles, art and so much more.
Gristmill Antique Center has been in business since 2000. Our indoor antique center is 3,400 square feet and we often have dealers set up outdoors when weather allows and during special events.

We house over 50 antique vendors which means the chances are very good you will find that "special hard to find item" here. We carry 1800-1960's antique and vintage furniture, fine porcelain, glassware, pottery, books, costume and fine jewelry, art, textiles, toys, advertising, military and sports memorabilia, vintage designer clothing and so much more. Our dealers strive to bring you a unique collection of items with an emphasis on diversity, quality, and affordable prices.

We at the Gristmill Antique Center are proud to have a large variety of clients including many in the entertainment industry! We have provided items for magazine photo shoots as well as items for movie production companies, along with an assortment of autographed pictures we have been gifted from celebrity clientele such as Steven Tyler, Whoopie Goldberg and Kat Von D to mention only a few!
More Albany Antique Shops