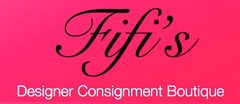 Fifi's Frocks & Frills Designer Consignment Boutique
(518) 869-1677
1811 Western Avenue
Albany, New York 12203
Hours:
Monday - Wednesday: 10AM - 6PM
Thursday: 10AM - 7PM
Friday: 10AM - 6PM
Saturday: 10AM - 4PM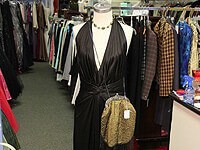 Fifi's is the best women's consignment store in the area! We carry everything from casual to evening wear. Accessories are the cats meow from purses, shoes, scarves, and brand new Spring jewelry!
Fifi's Frocks and Frills is a designer consignment store for women who can schmooze with the best, but make less then the rest. She is a woman who likes expensive things and either can't afford them at full blown retail prices, or is smart enough to know she can get a better deal if she shops consignment. High end designer brands are sold at a less then half at Ffii's.

Every woman that walks through the door gets personalized service with a smile and since 2004 that hasn't changed.

In addition to contemporary fashion, Fifi's also has vintage items available — and with new inventory arriving almost daily, every time you shop, you'll find a new item to love!
Hours:
Monday - Wednesday: 10AM - 6PM
Thursday: 10AM - 7PM
Friday: 10AM - 6PM
Saturday: 10AM - 4PM
More Albany Womens Consignment Shops