Discover 4 consignment, antique, vintage, collectible, boutique and other unique resale shops in Nevada.
3650 South Jones Blvd. Suite 8
Las Vegas, NV
A High End Resale Designer store and designer boutique with luxury brands and collectible fashion and clothing by Natasha Young in Las Vegas with name brands like Chanel, Louis Vuitton, Prada, Hermes, Gucci, Valentino, Cavalli, Pucci, and Louboutin.
Womens Consignment
3071 North Rainbow Blvd. Suite 100
Las Vegas, NV
We are a home furnishings consignment super store that provides a unique blend of gently used and new "one-of-a-kind" furniture.
Furniture Consignment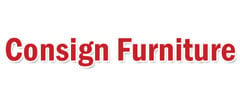 6865 Sierra Center Pkw
Reno, NV
Consign Furniture sells the pieces you want and prices you'll love. We carry one of the largest selection of used furniture in Reno.
Furniture Consignment
3460 Sunset Road Suite D
Las Vegas, NV
The ReFinery has been in business for 30 years and is one of the oldest and largest designer resale stores in the western United States.
Womens Consignment