Discover 2 antique stores in New Jersey.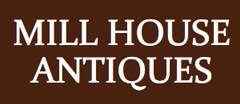 361 Broadway
Long Branch, NJ
Beautiful and exotic antique furnishings, lighting, jewelry, grand pianos and rare small valuables. Antique Chairs, Antique Furniture, Antique Beds, Antique Lighting, Antique Clocks and more.
Antique
1416 East Linden Avenue
Linden, NJ
We specialize in buying fine antiques, art, jewelry, silver, heirlooms, musical instruments, collectables, handmade rugs, memorabilia, designer furniture, modern, pottery, crystal, porcelains, classic automobiles, military, books and ephemera, Asian decorative arts.
Antique