Discover 12 consignment, antique, vintage, collectible, boutique and other unique resale shops in North Carolina.
4112 Pleasant Valley Road Suite 102
Raleigh, NC
Around Again is your consignment shop for men, women, kids, maternity, plus, prom and accessories.
Womens Consignment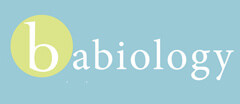 2012 A Fairview Road
Raleigh, NC
At Babiology you will find a huge selection great priced boutique items. Some of the brands consigned are Anavini, Bailey Boys, Burberry, Crewcuts, Lilly Pulitzer, Mini Boden, Papo d' Anjo, Strasburg and Zutano.
Childrens Consignment
701 Central Avenue
Charlotte, NC
Clearing House is a consignment store where discerning shoppers can find fine home furnishings, antiques, and collectibles at a fraction of retail prices.
Furniture Consignment
132 North Queen Street
Kinston, NC
consignedDesigns is a used furniure store that sells an eclectic mix of vintage furniture. It is located in the heart of downtown Kinston, on Queen Street.
Vintage
11416 E Independence Blvd. Suite D
Matthews, NC
Consignment 1st specializes in the resale of upscale furniture, home décor, antiques, collectibles and more. We also sell NEW market samples from N.C.
Furniture Consignment
118 South Main Street
China Grove, NC
We are an "All In One" shopping and consigning experience offering clothing for the entire family, from preemie to plus size for both boys/girls and men/women.
Womens Consignment
105 Dover Street
Pineville, NC
We have been working with homeowners since 2005 with organizing, moving, staging and estate sales. Please visit our shop where we sell their treasures too!
Estate
2016 Younts Road
Indian Trail, NC
You will find a variety of furniture including Shabby Chic, Repurposed, Primitive, Vintage, Contemporary and Mid-Century Furniture as well as décor and housewares.
Furniture Consignment
3461 Hendersonville Road
Fletcher, NC
Whether it's clothing for the kids, that accent table you've been hoping to find, accessories to liven up old outfits, a frame for your great grandma's portrait or furniture for the guest bedroom, come to Lulu's — we've got it all!
Womens Consignment
111 New Bern Street
Charlotte, NC
Our inventory includes everything from antiques and designer home furnishings & accessories to china, crystal, lighting and rugs. We also feature local and regional artists. From the unusual to the ordinary, from the 18th century to today, South End Exchange has it all.
Furniture Consignment
510 Concord Rd 28001
Albemarle, NC
We are an Antique and Craft Mall. We have rare antiques, vintage, collectibles, local crafts, and home décor. We are conveniently located on Hwy 73.
Antique
2608 Executive Point Drive
Monroe, NC
A unique blend of items from the past and present. We offer a place for you to treasure hunt and find those special items.
Furniture Consignment