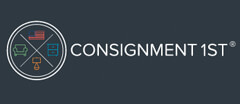 Consignment 1st
(704) 847-2620
11416 E Independence Blvd., Suite D
Matthews, North Carolina 28105
Hours:
Monday - Friday: 9AM - 6PM
Saturday: 9AM - 5PM
Sunday: Closed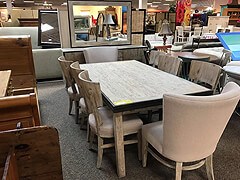 Consignment 1st specializes in the resale of upscale furniture, home décor, antiques, collectibles and more. We also sell NEW market samples from N.C.
Since 1987, Consignment 1st has been the acknowledged leader for full service consignment. We have grown into a multi-million dollar company by providing a convenient, safe and profitable way to bring buyers and sellers together.

Homeowners and designers constantly scour our aisles searching for "palatial" to "practical" or "neon to neo-classical" treasures. We have it ALL! We also sell NEW market samples and closeouts from the furniture capital of the world…High Point, N.C.
Hours:
Monday - Friday: 9AM - 6PM
Saturday: 9AM - 5PM
Sunday: Closed
More North Carolina Furniture Consignment Shops