Discover 14 consignment, antique, vintage, collectible, boutique and other unique resale shops in Missouri.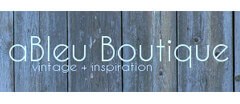 505 West Main
Greenwood, MO
Vintage, handmade, & homemade pieces. https://www.etsy.com/shop/ableuboutique
Vintage
287 Lamp and Lantern Village
Town and Country, MO
Encore is your one-stop upscale home furniture, home decor, and home goods store.
Furniture Consignment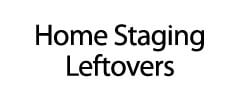 756 Lemay Ferry
Saint Louis, MO
There's no place like "HOME DECOR" is a home staging and furnishing solutions company specializing in home staging and leftover décor items. Popular products include center pieces, cabinets, breakfast sets, lighting and much more.
Resale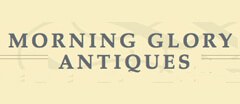 313 Westport Road
Kansas City, MO
Voted as the #1 supplier to antique collectors and interior designers in the midwest by House Beautiful, Morning Glory Antiques has established itself as one of the resources for fine antiques, not only in the greater Kansas City area, but in the entire midwest.
Antique
817 Francis Street
Saint Joseph, MO
Making upcycled items useful to you.
Vintage
1258 East Battlefield Street
Springfield, MO
Plato's Closet buys and sells gently used clothes and accessories for teens and twenty-something's. All the latest styles and trends for up to 70% off mall prices!
Resale
1500 Grand Blvd
Kansas City, MO
a mid century/20th century modern furniture store.
Vintage
9741 Manchester Road
St. Louis, MO
Rung Boutique is a high-end, non-profit resale boutique that serves the greater Saint Louis area and supports women & children. Shop, donate, get involved!
Resale
10410 Manchester Road
Kirkwook, MO
Second Sitting Consignments sells new and like-new pre-owned furniture and home accessories at less than half the cost of new items. It is a fantastic place to shop, and the selection changes every day.
Furniture Consignment
5611 Hampton Avenue
St. Louis, MO
High quality, new & recycled furniture, home decor, gifts and so much more!
Furniture Consignment
718 Francis
St. Joseph, MO
We are a vintage clothing and accessories, vinyl record and whatever great items we find kind of store. There will always be great music and good vibes!
Vintage
505 West Main
Greenwood, MO
Our little farmhouse filled with antiques, collectibles, home furnishings, and unique, vintage, and refurbished goods.
Vintage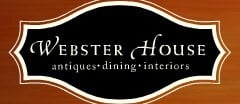 1644 Wyandotte
Kansas City, MO
Webster House Antiques offers the largest selection of fine antiques in the Midwest. In beautifully appointed galleries you will find a wonderful array of 18th.and 19th.C. European, American, and Asian fine arts, furniture, and accessories to enhance your home or office.
Antique
11575 Gravois Road
St Louis, MO
From Louis Vuitton to Manolo Blahnik, Chanel to Marc Jacobs, we offer the name brands that you love in a condition that can only be described as "pristine."
Womens Consignment