Discover 5 consignment, antique, vintage, collectible, boutique and other unique resale shops in Minnesota.
102 East Main Street
New Prague, MN
When you visit our shop you will find a fabulous selection of gently used clothing, shoes and accessories for your whole family.
Womens Consignment
8925 Penn Avenue South
Bloomington, MN
Bride To Be Consignment is proud to be the largest bridal consignment shop in the Midwest. We offer everything you need to plan your wedding from 2,000+ wedding dresses, 5,000+ formal dresses, accessories, and reception & ceremony decorations.
Womens Consignment
5015 France Avenue
Edina, MN
Family owned, full service bridal salon. We are renowned for our affordable prices and an exquisite selection of vintage jewelry, handbags and furs.
Womens Consignment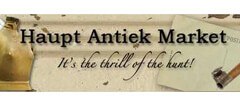 7570 West 147th Street
Apple Valley, MN
We are open only 4 days a month for a new retail concept - "Event Shopping". We sell vintage, antique and flea market finds from Europe. We open one Thurs-Sun weekend per month and all the inventory changes and we have a new theme.
Antique
805 W St Germain Street
Sain Cloud, MN
RUSH is a unique fashion boutique with gently worn designer and name brand clothing, shoes and accessories for women. We also carry gift items and unique home décor.
Womens Consignment