Discover 1 antique stores in Minnesota.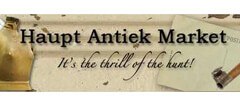 7570 West 147th Street
Apple Valley, MN
We are open only 4 days a month for a new retail concept - "Event Shopping". We sell vintage, antique and flea market finds from Europe. We open one Thurs-Sun weekend per month and all the inventory changes and we have a new theme.
Antique