Discover 2 vintage and retro shops in Michigan.
2141 Hilton Road
Ferndale, MI
Detroit Artisans is a co-design/work space. The business focuses on interior design and visual display.
Vintage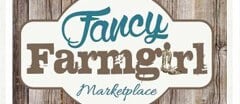 13670 Port Sheldon Street
Holland, MI
Vintage refurbished furniture & home décor. Our rustic upcycled furnishings are made with reclaimed pieces with a shabby chic flair.
Vintage