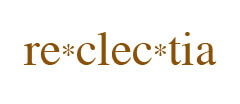 re*clec*tia
(231) 929-0022
1132 South Garfield Avenue
Traverse City, Michigan 49686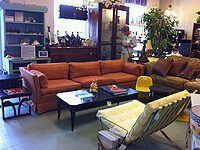 Eclectic and sometimes unusual one of a kind pieces of furniture, home decor, and architectual accents. Seeking & selling six days a week.
Seeking & selling distinctive items on consignment...and...REHAB for your Furniture!

At re*clec*tia, you'll find a variety of unique and interesting pieces. From furniture to jewelry, and classic vintage clothing for women. Things that are delightfully different and constructed better than the mass-produced items that the general population buys.

We also partner with REHAB for custom creative upholstery. If you don't see anything you need today, come back and visit us tomorrow, chances are high that more great finds have arrived!
More Michigan Furniture Consignment Shops