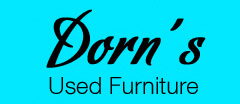 Dorn's Used Furniture
(410) 452-8500
1632 Main Street
Whiteford, Maryland 21160
Hours:
Tuesday thru Saturday-10am-6:30pm, Sundays 12noon-4pm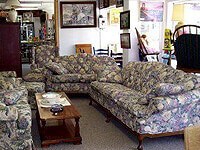 Hutch-cherry, made by American Drew in North Carolina. It is a large hutch, 87 inches tall, 60 inches long, and 20 inches deep. All 4 doors open. Top quality, excellent condition. Only $395.00
Price: $395.00
Item: 1042148568
January 15, 2017
Antique Washstand-marble top washstand. This washstand was handmade in the late 1800's. It is solid walnut with a beautiful marble top. It is 29″long,15 1/2″wide, 34″tall to the top of the back splash. $195.00
Price: $195.00
Item: 1042148567
January 15, 2017
Antique Sofa-French Louis XV Sofa. This French Sofa has beautiful curves and solid wood trim. It has lots of carved detail and claw feet. This antique sofa is 75 inches long and is in excellent condition. It was made approximately around 1900-1920. A bargain at $650.00
Price: $650.00
Item: 1042148565
January 15, 2017
Antique Sofa-French Louis XV Sofa. This French Sofa has beautiful curves and solid wood trim. It has lots of carved detail and claw feet. This antique sofa is 75 inches long and is in like new condition. It was made approximately around 1890-1920. A bargain at $650.00
Price: $650.00
Item: 1042148566
January 15, 2017
Washstand-antique marble top washstand. This is a large washstand, 36″long, 18″wide, 39″tall to the top of the back splash. Handmade of cherry in the mid-late 1800's. Excellent condition. $295.00
Price: $294.00
Item: 1042148564
January 15, 2017
Washstand-antique marble top washstand. This is a large washstand, 36″long, 18″wide, 39″tall to the top of the back splash. Handmade of cherry in the mid-late 1800's. Beautiful thick marble top and backsplash. Excellent condition. $295.00
Price: $295.00
Item: 1042148563
January 15, 2017
Dresser & mirror-Victorian Dresser antique. This antique dresser was handmade in the mid to late 1800's. It is solid mahogany with a thick marble top. It is 36″long, 18″wide, & 73″tall to the top of the mirror. $750.00
Price: $750.00
Item: 1042148560
January 15, 2017
Dresser & mirror-Victorian Dresser antique. This antique dresser was handmade in the mid to late 1800's. It is solid mahogany with a thick marble top. It is 36″long, 18″wide, & 73″tall to the top of the mirror. $750.00 Call 410-452-8500
Price: $750.00
Item: 1042148559
January 15, 2017
Dresser & mirror-Victorian Dresser antique. This antique dresser was handmade in the mid to late 1800's. It is solid mahogany with a thick marble top. It is 36″long, 18″wide, & 73″tall to the top of the mirror. $750.00 Call 410-452-8500
Price: $750.00
Item: 1042148561
January 15, 2017
Antique Dresser with mirror, marble top. This French Louis XV style dresser was handmade in the 1800's. Solid mahogany with beautiful marble top. It is 46″long, 21″wide, & 30″tall to the dresser top, 85″tall to the top of the mirror. $850.00
Price: $850.00
Item: 1042148557
January 15, 2017
Antique Dresser with mirror, marble. This French Louis XV style dresser was handmade in the 1800's. Solid mahogany with a beautiful marble top. It is 46″long, 21″wide, & 30″tall to the dresser top, 85″tall to the top of the mirror. $850.00
Price: $850.00
Item: 1042148558
January 15, 2017
Buffet-French Louis XV buffet, cherry. Antique Buffet-French, marble top. This buffet is made of solid cherry with a thick marble top. It was handmade in the late 1800's. It is 54″long, 20 3/4″wide, and 36 1/2″tall. It is in excellent condition. A rare find! $895.0
Price: $895.00
Item: 1042148556
January 15, 2017
Buffet-French Louis XV buffet, cherry. Antique Buffet-French, marble top. This buffet is made of solid cherry with a thick marble top. It was handmade in the late 1800's. It is 54″long, 20 3/4″wide, and 36 1/2″tall. It is in excellent condition. A rare find! $895.0
Price: $895.00
Item: 1042148555
January 15, 2017
Sofa & loveseat, made by Lazyboy in the USA. Top quality, excellent condition. Call 410-452-8500. Only $250.00 set
Price: $250.00
Item: 1042148552
January 15, 2017
Sofa & Loveseat, made by Lazyboy. Made in the USA. Top quality, excellent condition. Call 410-452-8500.
Price: $250.00
Item: 1042148554
January 15, 2017
&nbsp&nbsp&nbsp1&nbsp&nbsp&nbsp
Hours:
Tuesday thru Saturday-10am-6:30pm, Sundays 12noon-4pm
Please note that some items may be sold by the time you see them online. Please call to confirm a specific item is available, or visit to see everything in our store. Not responsible for typographic errors in price or description.
More Maryland Resale Shops