Discover 2 womens fashion consignment stores in Maryland.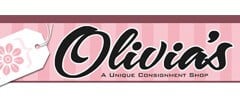 2721 Conowingo Road
Bel Air, MD
Olivia's Shop reinvents the idea of a consignment shop. Fresh bright colors, beautifully decorated, merchandise so beautiful it is hard to believe it is recycled.
Womens Consignment
2 Annapolis Street
Annapolis, MD
Gently used, stylish women's wear and furniture.
Womens Consignment