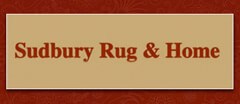 Sudbury Rug & Home
(978) 443-3008
15 Union Avenue
Sudbury, Massachusetts 01776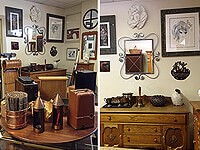 Sudbury Rug and Home is primarily a rug store but we also feature used and consignment furniture.
Ken Salvin's appreciation of Oriental rugs began at a young age.

Sudbury Rug and Home is a third generation family owned and operated business founded by my father, Louis Salvin, in the early 50's.

Our shop began with just a few rugs and 900 square feet. After 28 years, one wife, 4 children, and two grandchildren, we have added used and consignment furniture and proudly feature tufted rugs, machine made rugs, wall to wall carpets, and stair runners too.

Now we've expanded our showroom, offering consignment furniture and accessories.

Growing daily, we have an eclectic selection of furniture and accessories at ridiculously low prices.

Everything you'll find here is priced to move. Some new, some old, some in great condition, some not so much (priced accordingly). We have office furniture, lamps, collectibles, paintings, wall art, mirrors, old tools, household goods, furniture of all kinds and qualities, and lots of unusual things.

More Massachusetts Furniture Consignment Shops