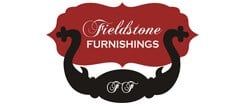 Fieldstone Furnishings
(339) 788-9208
538 Bedford Street
Abington, Massachusetts 02351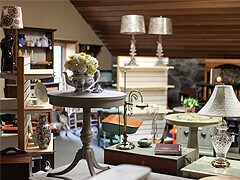 We sell repurposed vintage furniture and home decor. Our inventory is unique and hand crafted for a custom look.
Artistically repurposed furnishings and decor.

About our creative owners:

Christine often set aside found objects for specific people, thus giving new life to old furniture and household goods. It wasn't long before she saw beauty and utility in used vintage furniture that, with some imagination and refurbishing, became transformed into sought after pieces.

When Christine realized that her sister and a friend were pursuing similar repurposing furniture projects, Christine suggested they open Fieldstone Furnishings in Abington, MA. The Abington furniture store gives a home to all things found and remade.

Mary Beth and her husband own a home built in 1850. Long before Fieldstone Furnishings was an idea, their tiny budget kickstarted their DIY renovations along with Mary Beth's determination to have beautiful furniture. She started putting broken and found furniture together in ways that astounded her friends.

Home is where Mary Beth's joyous creativity was born and where it continues to be nurtured. Now, the Fieldstone Furnishings workshop and store are extensions of her home where ordinary objects become extraordinary furnishings and household items.

Beth breathes new life into old furniture.

She has an eye for appreciating vintage and antique furniture and the talent to apply fine detail using decoupage, decorative painting, graphic transfer, and french typography. The embellishments Beth artistically chooses results in truly unique pieces of art, whether it is a table or pieces of home decor.

The real thrill comes when Beth can see a space transformed by the addition of something unique. Together, Beth, Chris and Mary Beth offer furniture shoppers chic, one-of-a-kind home items at affordable prices.
More Massachusetts Vintage Shops