Discover 12 furniture consignment stores in Massachusetts.
238 Highland Avenue
Needham Heights, MA
Buy. Consign. Enjoy. Boston Consignment boasts 4000 s.f. of consigned quality furnishings. We recycle great pieces from the finest homes from Manhattan to Manchester-by-the-Sea.
Furniture Consignment
435 King Street
Littleton, MA
A wide array of consigned items including home decor, furniture, vintage and antique items, artwork, rugs, lots of cool jewelry, and even kitchen items and small appliances.
Furniture Consignment
17 Groton Road (Route 40)
North Chelmsford, MA
We buy, sell, and consign. Check out our large selection of furniture, pictures, glassware, knick-knacks, shabby chic, pottery, bureaus, kitchen sets, couches, desks, mirrors, etc.
Furniture Consignment
56 Sterling Street
Clinton, MA
Over 9,000 sq ft of quality home furnishings & accessories ready for the home in a lovely renovated mill space! Minutes from I-190 & 495. You'll be pleasantly surprised!
Furniture Consignment
Twin City Shopping Plaza, 975 Merriam Ave.
Leominster, MA
Cutiques, ETC. specializes in the finest items to decorate and accessorize your home. We have everything from furniture, to seasonal decor to antiques. New items arrive every day! Worth the trip to see the newest selections.
Furniture Consignment
120 Washington Street
Canton, MA
Fiddleheads is a unique and elegant consignment shop for fine home furnishings and jewelry. A treasure in Canton since 2001.
Furniture Consignment
756 Washington Street, Route 53
Hanover, MA
We are the largest and most successful dealer of quality pre-owned furniture and accessories in New England. Our 10,000 square foot showroom is updated daily with new arrivals.
Furniture Consignment
Washington St
Norwood, MA
Gabriels Consignment Store features the finest collection of home furnishings, antiques & decorative accessories from estates and private homes.
Furniture Consignment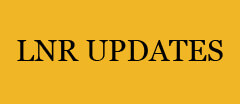 139 Central Street
Leominster, MA
Providing custom upholstery services, fabrics, foam - We also have unique and one of a kind furniture.
Furniture Consignment
725 Grafton Street
Worcester, MA
Our inventory is unique, high quality and fashionable, yet our prices are affordable with up to 70% off prices found at other furniture stores.
Furniture Consignment
75 Groton Street
Pepperell, MA
Furniture, antiques, collectables, musical instruments, old radios, movie projectors, automotive items, glassware, dolls, toys, hardware, tools, vintage phones, mirrors, rugs, books, old LP records, fabric, and anything else we find unusual.
Furniture Consignment
154 Huttleston Avenue (Rt 6)
Fairhaven, MA
You will be pleased with the variety and cleanliness of our selections. Well made furniture stands the test of time. We take in only quality pieces.
Furniture Consignment
View more consignment, antique, vintage, collectible, and resale stores: