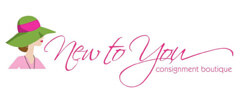 New To You Boutique, Inc.
(318) 865-7413
1208 Shreveport-Barksdale Hwy.
Shreveport, Louisiana 71105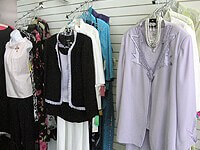 Vast selection of recycled chic clothing for women -- career, casual, formal, bridal. Huge accessory department featuring the most fashionable jewelry from markets around the country.
New To You is a nationally recognized, award- winning boutique. Beechy is a member of the National Association Of Resale And Thrift Stores (NARTS), which requires adherence to a code of ethics and continually strives for excellence in the resale industry by offering educational workshops that keep members abreast of industry trends.

For ten years in a row, New To You has won
THE SHREVEPORT TIME'S READERS CHOICE AWARDS for the BEST CONSIGNMENT SHOP.

By providing a relaxed, friendly atmosphere and uncluttered environment ,"New To You" has become a shopping destination that appeals to the fashion conscious woman. By focusing on brands that offer quality and style, receiving new items every day, keeping the selection fresh by regular markdowns and rotation of unsold items, and with prices at up to 50-75% off retail, New To You has a loyal following of regular customers, many of whom are know by name.
More Louisiana Womens Consignment Shops
Womens Consignment

Swap

New Orleans, Louisiana