Discover 9 consignment, antique, vintage, collectible, boutique and other unique resale shops in Louisiana.
3506 Magazine Street
New Orleans, LA
Balzac Antiques reflects a quest to discover beautiful objects from Europe's storied past, whether of humble or great origin.
Antique
5731 Youree Drive
Shreveport, LA
Your trusted furniture, home decor, antique and artwork consignment shop for well over a decade. Our 3,500 sq foot location seems more like a fine furniture store in comparison to your average thrift shop.
Furniture Consignment
5300 Bluebonnet Blvd.
Baton Rouge, LA
An incredible collection of directly imported French, Italian, & Continental antiques plus great classic interior decor.
Antique
630 Royal Street
New Orleans, LA
Our 30,000 square foot gallery literally overflows with remarkable collections of fine art, exquisite jewelry and, of course, exceptional 18th-and 19th-century antiques, and our highly trained staff of sales associates, research associates and support personnel are second to none.
Antique
1208 Shreveport-Barksdale Hwy.
Shreveport, LA
Vast selection of recycled chic clothing for women -- career, casual, formal, bridal. Huge accessory department featuring the most fashionable jewelry from markets around the country.
Womens Consignment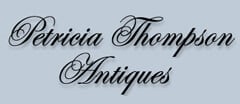 3522 Magazine Street
New Orleans, LA
Accessories, banquettes, settees & beds, buffets & enfilades, chairs, chests & commodes, mirrors & trumeaus, armoires & bibliothéques, barometers & clocks, candlesticks & lamps, chandeliers, desks, secretaries & scribians, and tables.
Antique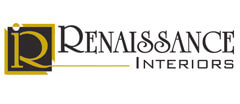 2727 Edenborn Avenue
Metairie, LA
Visit our 18,000 square foot showroom of fine consignment furnishings.
Furniture Consignment
1501 North Highway 190
Covington, LA
Retreat opened in December of 2010 offering products that are responsibly produced, manufactured, repurposed or reclaimed, promoting recycling on a retail level.
Resale
7716 Maple Street
New Orleans, LA
Designer consignment boutique that brings fashion and style to the green movement. Great Deals on Clothes, Handbags, and Shoes. Shop In Store or Online!
Womens Consignment