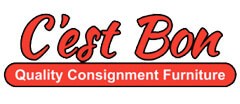 C'est Bon Quality Consignment Furniture
(225) 333-8954
14717 Tiger Bend Road
Baton Rouge, Louisiana 70817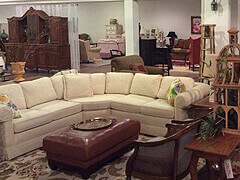 C'est Bon will provide a venue for your quality furniture to be professionally merchandised and viewed.
C'est Bon Quality Consignment Furniture is a family business capitalizing on the natural talents of its owners. It goes something like this...

Fern is our buyer and our motivator - she loves to shop and decorate and is great with people. She has an amazing eye for quality and value and keeps us focused (and Fred's her husband)

Darla is our designer - she is an artist and designer and loves to create the floor vignettes, meeting new people and painting (when she has free time)

Doug is our carpenter - he is creative and likes to work with wood - building and designing everything from accessories to headboards and furniture (and Darla is pretty fond of him too)

Fred is our general manager and driver - he knows something about everything and is the glue that binds us (and he's also Doug's father)

Together, we are C'est Bon!!!!
More Louisiana Furniture Consignment Shops
Furniture Consignment

Home Again

Shreveport, Louisiana