Discover 4 antique stores in Louisiana.
3506 Magazine Street
New Orleans, LA
Balzac Antiques reflects a quest to discover beautiful objects from Europe's storied past, whether of humble or great origin.
Antique
5300 Bluebonnet Blvd.
Baton Rouge, LA
An incredible collection of directly imported French, Italian, & Continental antiques plus great classic interior decor.
Antique
630 Royal Street
New Orleans, LA
Our 30,000 square foot gallery literally overflows with remarkable collections of fine art, exquisite jewelry and, of course, exceptional 18th-and 19th-century antiques, and our highly trained staff of sales associates, research associates and support personnel are second to none.
Antique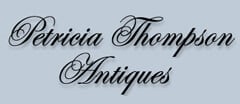 3522 Magazine Street
New Orleans, LA
Accessories, banquettes, settees & beds, buffets & enfilades, chairs, chests & commodes, mirrors & trumeaus, armoires & bibliothéques, barometers & clocks, candlesticks & lamps, chandeliers, desks, secretaries & scribians, and tables.
Antique